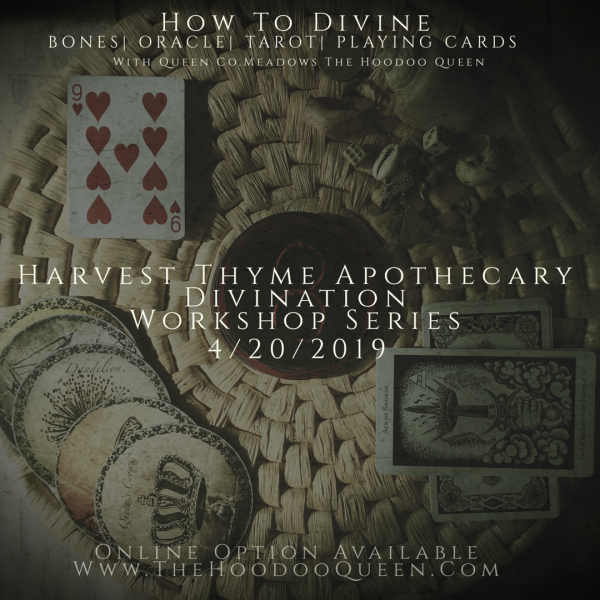 Divination Series ONLINE (May 11)
Are you interested in divination? Indigenous spiritual ways that will guide you through your daily, seasonal or yearly life events. Join Queen Co.Meadows as she opens your eyes to the world of Bone Reading, Tarot Reading, Oracle Reading, and Playing Card Reading! This goes beyond the defining the images. It's one this to be gifted with sight it's another to be a skilled diviner.  Take All 3 Classes With Queen Co. this Saturday April 20, 2019!
To Participate Sign Up by May 10,2019 5:00pm Central Time to Join the Class!
Online Class Time Goes Live at: 1pm CT/2pm ET
Must have a Facebook Account to Join: Please place in  your note any nickname you my use on Facebook when making purchase.
Please add Cornelius Benson on Facebook  to join Class.
Product Description